Titanic:-The Man Who Kept The Lights On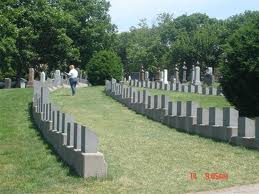 When the Titanic sank in April 1912, Halifax Nova Scotia became the last resting place for many of the passengers who perished and were hauled out of the freezing Atlantic by the cable ship Mackay-Bennett .

Recorded on location in Halifax Nova Scotia, we hear first-hand from members of the Titanic Society of Atlantic Canada on how Titanic has impacted on this naval and shipping port on Canada's Eastern Seaboard

We hear from Warren Ervine, the last surviving 1st generation relative to those lost on that fateful night.

We hear how his Uncle was responsible for keeping the lights on as the ship started her final plunge to the bottom of the Atlantic.

James Somers tells us of the slowly dawning realisation on the citizens of Halifax that they were responsible creating the last resting place for the frozen bodies now piled high on the waterfront.

David LeBlanc relates how the richest man in the world at the time was brought ashore crushed by the plunging of one of the Titanic's funnels and how 20% of the World's wealth changed hands on that fateful night

We hear too from Deanna (Dee) Ryan-Meister how the grave of the unknown child had to be exhumed 90 years later to prove its true identity

Dr Henrietta Mann tells us how she discovered the bacteria that is eating away at the hull of the Titanic as she lies on the bottom of the sea and how much longer before nothing remains of this, once proud ship.
With a Running length 25 Mins, this programme is a Roving Report Special for Community Radio with no adverts and no Station ID in the ready-to-broadcast files