(This programme is available for TV or Film adapation. Contact )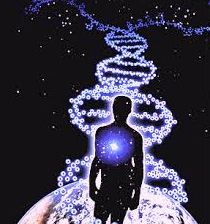 The Team that came back from the Dead

In a late night out , a football team bury their DNA in a Thermos Flask with a message that they all be resurrected in the future so they can meet up and play again.
A thousand years later, the flask is found underwater by a rogue antique dealer in a much changed Britain.
Sold to a corrupt Professor, the team are brought back to life , but kept under observation and the truth about their rebirth is kept from them.
They think they are still in the 21st century.
But complications set in when love from the future reaches out to a player from the past
Football , Murder , Love and Suspense all form the line-up in Resurrection Shuffle
Starring
Team Members 2017 A.D
Piers- Morgan Harvey as Joner
Eley Furrell as Barker
Chris Jennings as Stoney
Adrian Taylor as KY
From the Future 3035 A.D
Sandrine France-Baker as Leda
Les Mason as Rugo
Terry Mead as The Chairman
Laura Manley as Professor Anderson
Mike Obeeron as Professor Johnson
Piers Morgan Harvey appears by Permission of The Dylan Thomas Theatre